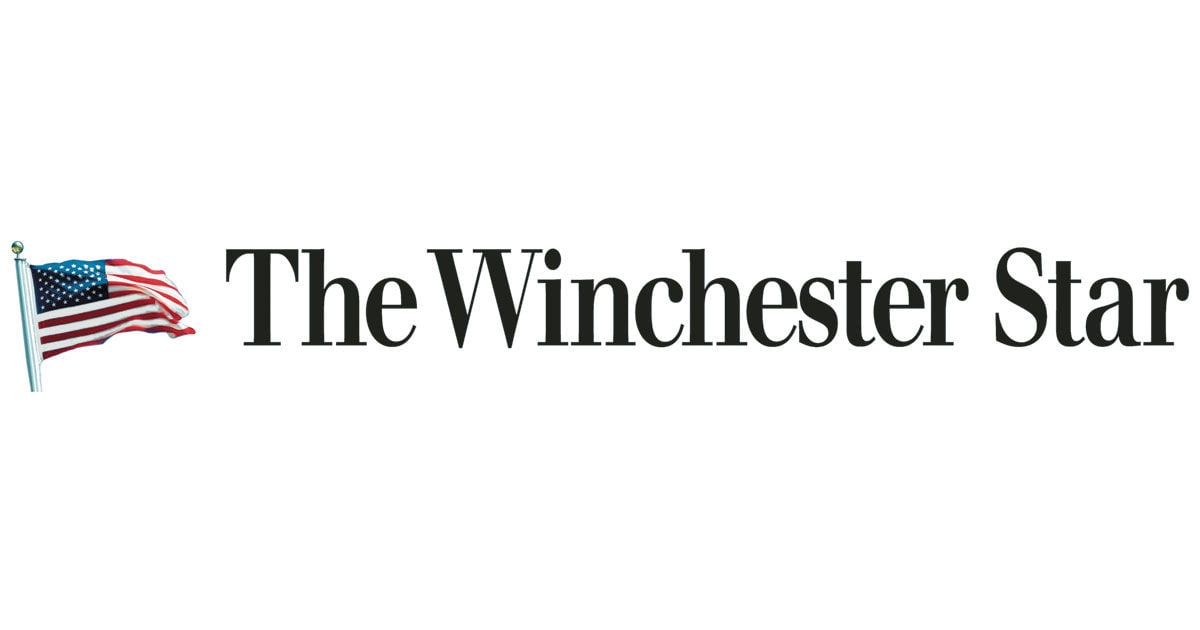 About two-thirds of students at a local private school do not wear masks | Winchester Star
KERNSTOWN – Despite a recent coronavirus outbreak on its campus and a state mask mandate for K-12 students, most students at Mountain View Christian Academy do not wear masks.
Lord Fairfax health district director Dr Colin M. Greene said on Tuesday that Mountain View administrator Minta Hardman told him about 120 of the 180 students at K-12 school did not wear masks due to medical or religious exemptions granted by the school.
"Their claim is that they are following the letter of the law as it applies to them," Greene said. "In their view, decisions about children should be made by parents, primarily, and the law allows them to seek medical or religious exemptions from the vaccine and the mask warrant. "
Last month, 11 Mountain View employees were infected with COVID-19 during an orientation on August 16, which delayed the first day of school from August 25 to September 7. However, on August 13, a day after the state ordinance. was announced, an email sent to parents by Hardman and later obtained by The Star urged parents to challenge the warrant. Hardman cited the Old Testament scriptures.
"Our belief is that God has given parents the immense responsibility of raising and educating their own children. (Deuteronomy 6: 1-9, Ephesians 6: 5, Psalm 78: 1-7), "Hardman wrote. "We are honored when parents choose us to help them in their God-given responsibility and we take this very seriously because the scriptures teach that the church (the body of God of believers) is a support structure to help parents. in this awesome task. (Ephesians 4: 11-13, Acts 22: 3, Titus 2: 1-8).
Hardman added that "the decision to mask and vaccinate was a decision we handed over to parents and we did not mandate or monitor. This would allow each of you to operate according to your own personal convictions of what you feel is best for the child God has entrusted to you.
Hardman did not return the calls, but in an email to The Star on Tuesday she cited a passage from the tenure of Virginia Health Commissioner Norman Oliver which allows people with a problem to health care or a "sincere religious objection" to requesting "reasonable accommodation". . "Hardman, who said she was vaccinated but would not say if other staff members are, said the school allows students to be exposed if their parents are looking for accommodation.
"We, of course, prayed [and] consulted with legal counsel and worked closely with accrediting agencies, "said Hardman. "There is no risk that these decisions which are processed legally [will] affect our long-standing accreditation. "
As of Tuesday, the COVID-19 pandemic has killed more than 4.7 million people worldwide, including 693,000 Americans, according to the John Hopkins Coronavirus Resource Center. In Virginia, 12,647 have died, including 478 in the local district, according to the Virginia Department of Health. The highly infectious delta variant has caused a spike in infections and deaths nationwide in the past two months due to the refusal of a substantial minority of Americans to be vaccinated. Hospitals, including Winchester Medical Center, have been inundated with coronavirus patients.
Greene said Hardman told him the staff were trying to socially distance the students. Mountain View advancement director Tom Sederstrom said on Tuesday that no staff or students have been diagnosed with COVID since the August outbreak at school. He referred all other COVID-19 related matters to Hardman.
Greene noted that not wearing masks increases the risk of the airborne virus spreading. "While there is some concern that students could spread the disease among themselves, the real concern is that they could take it home to someone who is vulnerable and elderly," he said.
Respect for the school mask is voluntary.
"The Department of Health has no control over schools, public or private," Greene said. "The requirements are pretty flexible. You don't have to say why you want a religious exemption. You just have to say you want a religious exemption."
Charles B. Pyle, a spokesperson for the Virginia Department of Education, said the department does not accredit or regulate parochial or private schools. He said they are generally regulated by the Virginia Council for Private Education.
Sederstrom said Mountain View is accredited by the Association of Christian Schools International, which is recognized by the board. Grace T. Creasey, executive director of the board, did not return emails Monday and Tuesday regarding whether schools that fail to comply with the mandate can lose their accreditation.
In Virginia, the police are not enforcing the mask warrant. Tammie Smith, a spokesperson for the VDH, cited a departmental online document that schools defying the warrant could face civil court. "Any parent or guardian of a student aggrieved by a school board action should consult a lawyer on how to proceed," the document said.
While about two-thirds of Mountain View students have requested exemptions, only a fraction of the approximately 14,000 Frederick County public school students have done so. Eleven have requested and obtained religious exemptions, according to Steve Edwards, spokesperson for the school division. Five students requested medical exemptions and four were granted. Two were granted medical and religious exemptions. Edwards said in an email that principals decide on exemptions and appeals of refusals are heard by the administrator of the school board office.
Mountain View opened in 1991. K-12 School, which has 180 students, is part of the Church of Christ in Mountain View on the school's campus at 153 Narrow Lane in Frederick County. The annual tuition fees are $ 7,000 for years K-6 and $ 8,000 for years 7-12.
Hardman and her husband Doug Hardman, the church's senior evangelist, formed the school. In an interview with The Star last month regarding the school's 30th anniversary, Hardman cited Christianity as the reason for the school's growth.
"It is impossible that these things have happened without God," she said. "I always say this has always been my biggest lesson in life, trusting in God's provision. Beyond that, we have truly allowed our core values ​​to guide us in every decision we made.