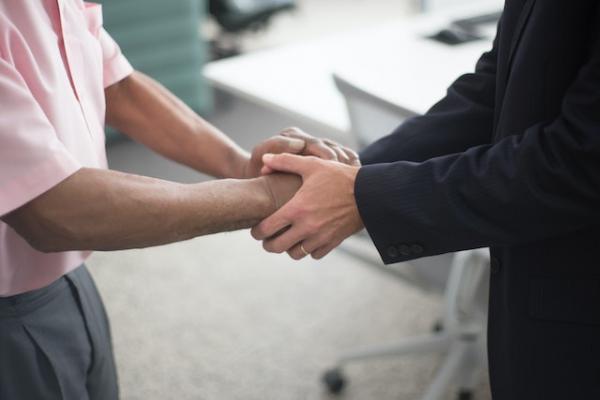 Australian Builder informs about the creation of a network of distributors
Expert Australian builder and owner of IdeasWood, Brian Best, discusses the essentials of building and connecting to a strong distribution network through his company's beneficial approach.
Atherton, Australia – November 8, 2022 —
Develop and connect to a strong network of distributors
Having a well-rounded distributor network is an incredibly rewarding advantage for businesses. It takes time and training to give distributors a vision of what the organization is aiming for in its service to customers.
Expert Australian builder and owner of IdeasWood, Brian Best, discusses the crucial points about developing and connecting to a strong distribution network through his company's approach that will benefit businesses looking to join his distribution network.
"Every IdeasWood Licensee must live and breathe our Core Values, embracing them as their own, without exception. Simplicity, affordability, honesty, creativity and convenience. As the IdeasWood family, we embed these imperative core values ​​into everything we do, ensuring the happiness and contentment of all our families across Australia and New Zealand," says Best.
A company's set of core values ​​forms the foundation of every distributor's purpose. As Brian said, core values ​​are essential. They drive the performance and ideals of the organization, but more importantly, they also enable focus on the customer experience. "Here at IdeasWood, every core value is aimed at meeting the needs and comfort of our customers, and this should be considered by businesses in general, to be accommodating to customers and their choices, it strengthens their relationship with the business ", says Best.
In terms of benefits and advantages, at IdeasWood, distributors do not need to follow specific support programs. Distributor training can be simple and minimal as long as the key points of the company's goals, expectations and relationships with distributors are the central aspects.
Ultimately, IdeasWood provides Distributors with Distributor Choice, Recognition and Accountability. Distributor Choice – Distributors and Licensees can choose whether they want to participate in IdeasWood's Niche Marketing System to generate ongoing business. Distributor Recognition – IdeasWood construction marketers will uphold and maintain the uniqueness and personality of each independent construction company. Distributor Responsibility – IdeasWood uses a plethora of avenues to communicate, market, educate and ultimately serve all offerings to customers. These are provided to distributors and licensees of IdeasWood, as part of their license agreement to practice.
These offerings are the standard requirements for companies wishing to grow their business. "It's imperative that communication channels are open and ready for the organization and distributors throughout the process," says Best. "Furthermore, ensuring Distributors have all the necessary resources for their services is of the utmost importance, and this needs to be thoroughly discussed during ongoing training and briefings," adds Best.
As Best stated on his company's website, "IdeasWood offers its independent building dealers/distributors something unique in today's highly competitive business environment."
IdeasWood specializes in the construction, financing and licensing of kit home materials and options. Browse their wide range of affordable standard and bespoke products kit house designs and services. IdeasWood's specialists are eager to work with you and incorporate all of your kit home ideas to design the perfect kit home for you. IdeasWood – The simple life made easy!
Written and syndicated by YDMA News
Contact information:
Name: Public Relations
E-mail: Send an email
Organization: Ideaswood
Address: 4 Janda St, Atherton, Queensland 4883, Australia
Phone: +61-438-966-533
Website: https://ideaswood.com.au
Build ID: 89084468
If you detect any problems, problems or errors in the content of this press release, please contact [email protected] to let us know. We will respond and rectify the situation within the next 8 hours.
COMTEX_418396111/2773/2022-11-08T08:06:11