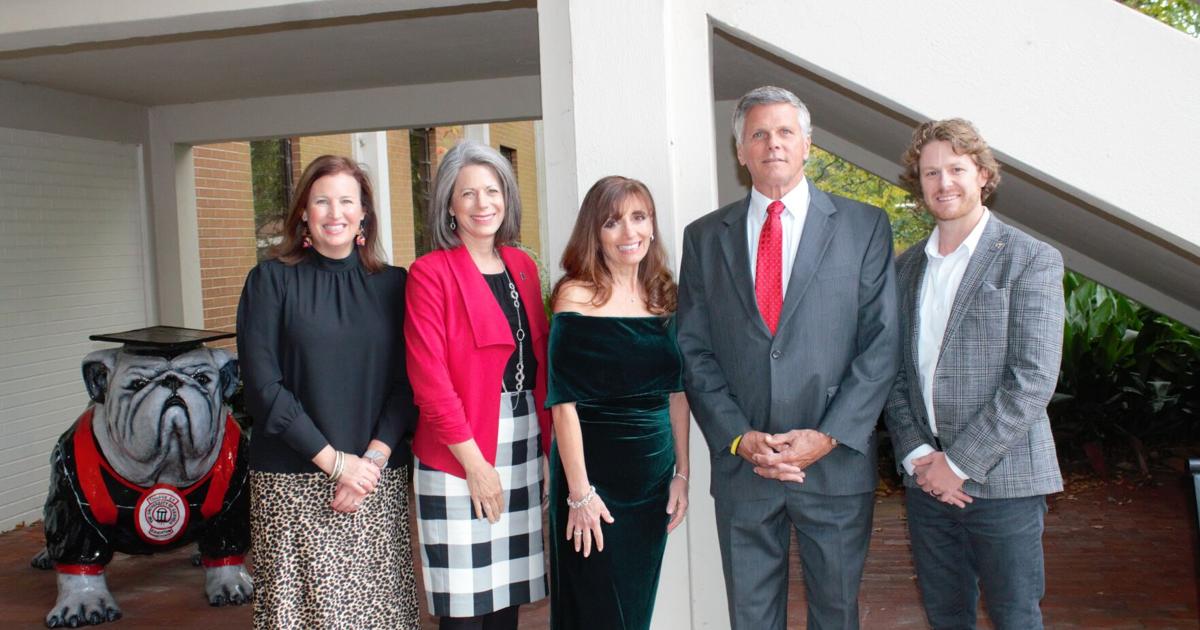 December 20 – UGA Receives Gifts to Support Student Athletes, New Abbie DeLoach Memorial Lecture Series | Education and Career Development
Donations will support a new lecture series at the Mary Frances Early College of Education and provide scholarships to University student-athletes.
"We are proud to support UGA students in the name and memory of my late daughter Abbie," said Jimmy DeLoach. "I come from a long line of educators who instilled in me that education is a gift to us as individuals, families and communities. It is an honor to provide these opportunities for ambitious students to accomplish more in their lives and to help make a difference for others through education.
The first donation of $ 50,000 will establish the Abbie DeLoach Memorial Lectureship Fund at the College of Education to support a series of annual conferences focused on current topics or research related to health and wellness, athletics and raising awareness in the community and abroad, all of which are core values ​​of the Abbie DeLoach Foundation.
The second donation of $ 200,000 will establish the Abbie DeLoach Memorial Athletic Scholarship Fund to provide scholarship to UGA student-athletes who excel in the classroom, on the field of play and in the community and who demonstrate commitment to the 'University and its sports programs.
"I am grateful to Jimmy DeLoach and his family for the constant and ongoing support of the college student-athletes and undergraduates," said Denise A. Spangler, UGA Dean Mary Frances Early College of Education. "Their donations will not only fund scholarships for student athletes, but will also help encourage all students, athletic or not, to explore the fields of health and wellness. "
In 2019, ADF also established the Abbie DeLoach Undergraduate Memorial Scholarship at Mary Frances Early College of Education to support undergraduate students pursuing specializations in health and physical education, exercise and athletic science, or management. Sport.
Several members of Jimmy DeLoach's family attended or graduated from UGA, including his daughter Anna DeLoach, uncle Leroy Rodgers ('56) and sisters Pam (DeLoach) Huff ('76) and Patty (DeLoach) ) Onorato ('82). While at UGA, Jimmy DeLoach was a student athlete who played on the UGA football team.
The Abbie DeLoach Foundation is named after Abbie DeLoach, a native of Savannah, Ga., Who was one of five Georgia Southern University nursing students tragically killed in a tractor-trailer collision on April 22, 2015 .
In 2016, Abbie's father, Jimmy DeLoach Jr., established the foundation as a charitable organization, which awarded over $ 1.25 million in scholarships reflecting the qualities that exemplified his life: l love of nursing, education, athletics and global missions.
To date, the ADF has awarded 34 medical scholarships and 16 student-athlete scholarships to further Abbie's generosity, her academic and athletic achievements, her legacy of selfless service to others and her compassion for all.
Please visit the Abbie DeLoach Foundation website for more information.