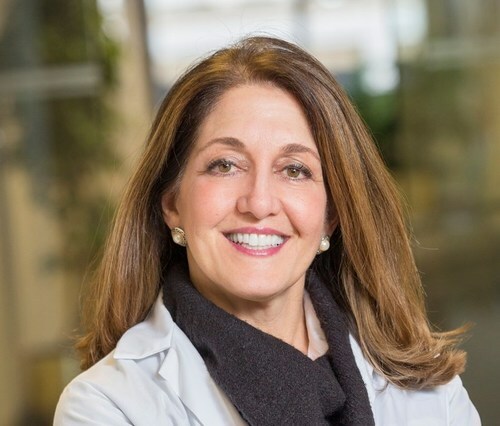 CINCINNATI, Nov. 5, 2021 / PRNewswire / – The Cincinnati Children's Hospital Medical Center announced on Nov. 5 that Evaline Alessandrini, MD, will be the next COO of the region's largest hospital system.
Alessandrini, 59, will succeed Steve Davis, MD, who will assume his role as President and CEO of Cincinnati Children's on November 22.
A pediatrician who previously worked at Cincinnati Children's for 8.5 years, Alessandrini was clearly the best choice for the job, Davis said.

New and refurbished C-arm systems. Call 702.384.0085 today!
Quest Imaging Solutions supplies all major brands of surgical arches (new and refurbished) and has an extensive inventory to buy or rent. With over 20 years of experience in the medical equipment industry, we can help you meet your equipment needs.
"She brings an energy and a passion to make things better – and that inspires the people she works with to excel," Davis said of Alessandrini. "She can take on just about anything, build a team and make it run really well. Evie is one of those people who, when you're done working with her, is looking forward to your next project."
Alessandrini is expected to join Cincinnati Children's by January 2022. She is currently Chief Medical Officer, Interim Chief Operating Officer and Executive Vice President of UC Health, the hospital system affiliated with the University of Cincinnati. Alessandrini joined UC Health in November 2017 as Chief Medical Officer after serving on the system's board of directors while an employee of Cincinnati Children's.
"I come back to Cincinnati Children's because I love to design, build and continually evaluate structures – physical and organizational systems that deliver health care that quickly achieves the best outcomes, experience and value for children," said Alessandrini. "That's what I love to do. And so, the opportunity to do it for the kids – and to help the 16,500 staff at the medical center thrive in realizing that vision – is a gift. I am so excited to take on this ongoing challenge with the Cincinnati Children's team.
"I am aligned with the vision to be the leader in improving children's health, and there is no space between me and the core values ​​of Cincinnati Children's," added Alessandrini. "These core values ​​of telling the truth, making a difference, respecting everyone – that's what drew me to Cincinnati Children's to begin with. I spent 8 and a half years there, where I really enjoyed myself. learned how to be the leader in improving children's health. "
Since the start of the pandemic, Alessandrini has played a key role in coordinating the response of local hospitals. As co-chair of the COVID-19 Hospital Regional Steering Committee – along with Davis – she helped create policies and procedures designed to ensure the best patient care and protect healthcare workers.