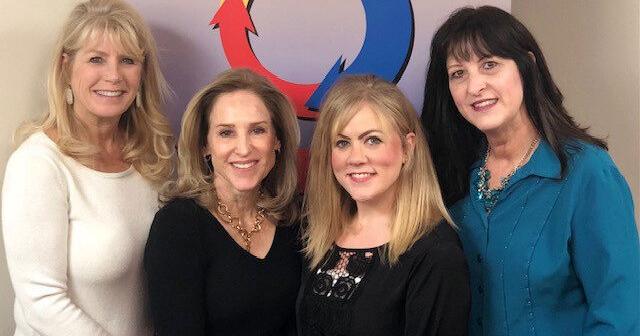 Exceptional Care, Compassionate Service – Seniors Helping Seniors: STL City/County | Webster Kirkwood Times
Seniors Helping Seniors South County was started in 2010 by Susan Sullivan and Melissa Walsh. The company is a non-medical home care agency that offers a wide range of services from companionship to 24-hour care delivery.
Seniors Helping Seniors Caregivers, many of whom are seniors themselves, make life easier for clients by providing much-needed services. It's like getting a little help from a friend.
Seniors Helping Seniors provides services to clients in their homes or in a seniors' community, with the goal of helping clients age in place with dignity, respect and love.
By providing in-home care to the senior community, Sullivan and Walsh hope to empower seniors to live their best lives by helping them with daily tasks such as meal preparation, transportation, appointments. get to the doctor, personal care, medication reminders, Alzheimer's and dementia care and more.
The company carefully matches the needs of customers with the skills of caregivers. It's a win-win for the clients and the caregiver. As clients' health conditions or personal needs change, they can count on a trusted caregiver to help them in whatever way they see fit.
At Seniors Helping Seniors, employees take great pride in working as a team. Sullivan and Walsh care as much about their caregivers as they do about their clients. The management team gives their all and will continue to strive to deliver exceptional service while never forgetting the company's core values: Integrity, Compassion, Respect, Trust, Teamwork, Family and Community.
Let Seniors Helping Seniors take care of your loved one! Call today for a free in-home assessment by the Care Manager. You'll be glad you called! 314-909-7200.
Seniors Helping Seniors is always looking for mature and responsible caregivers to join the team! If you need flexible hours and enjoy helping others, Seniors Helping Seniors would love to hear from you. Please contact our office at the number above for more information.
2009 Yale Ave. | St. Louis | 314-909-7200 | www.seniorcarestlouissouth.com