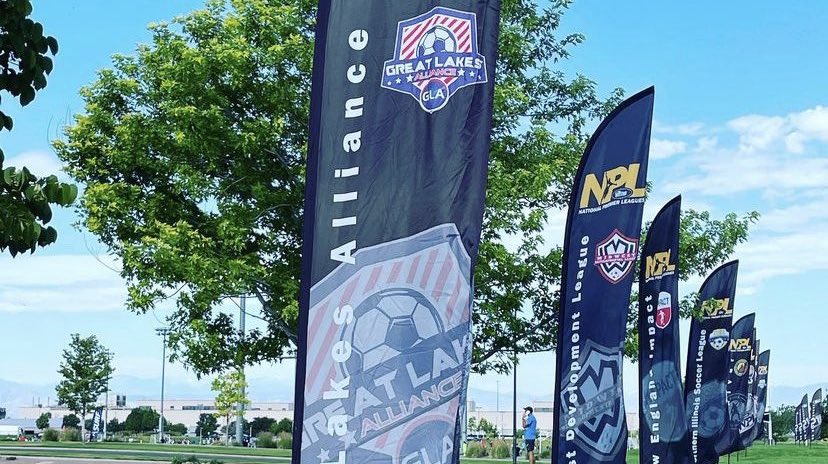 First-ever US Club Soccer NPL Select matches to be held in November in Chicago
CHARLESTON, South Carolina – The United States National Premier Leagues (NPL) have announced the first-ever "NPL Select Games", which will take place on November 19 and 20 in Chicago.
Three member leagues of the NPL – Great Lakes Alliance, Minnesota NPL and Northern Illinois Football League – and Iowa Club Development League are collaborating to welcome the top boys and girls players from the 2009 and 2010 age groups of their respective leagues to Olympic Park in Schaumburg, IL.
Each league will form four selected teams (two boys and two girls), and each team will play three friendly matches against other teams in the league in front of id2 scouts. Top performers will receive extended invites to the next id2 Selection event lineup in the region.
"Providing programming that supports our members and promotes player development is at the heart of everything we do at Great Lakes Alliance," said Ed Bernstein, President of the Great Lakes Alliance. "Having the opportunity to collaborate on this exceptional player development platform which will also provide exposure to id2, aligns directly with our portfolio of player-focused initiatives."
Leaders from each of the participating leagues said the event demonstrates a pair of core NPL values: collaboration and providing opportunities for player exposure.
"We are really looking forward to bringing this unique player development opportunity to our member clubs," said Matt TianoCEO of Twin Cities Football Leagues (MN). "We see the Midwest Select Games as being about player development and id2 scouting exposure, as well as an opportunity to compete against other respected leagues. Collaboration is key and we are excited to work with our league partners GLA, CDL and NISL to deliver this event.
Brendan EitzNISL's technical director, echoed Tiano's sentiment.
"The NISL is thrilled to be able to offer our members this unique opportunity to play in the Midwest Select Games," said Eitz. "The opportunity to bring together talented players identified to compete against other top-tier national leagues will enhance the overall experience for our players. We look forward to welcoming the NPL Midwest Select Games and our partners Great Lakes Alliance, Minnesota NPL and the Iowa-based Club Development League.
Ian Bradley, Administrator of the Club Development League, added, "The Club Development League (Iowa) is thrilled to partner with other Midwest US Club Soccer Affiliates (GLA, TCSL and NISL) to offer this development and training event. identification with our players. This is a great opportunity to provide top quality inter-league competition and exposure to id2 scouting.