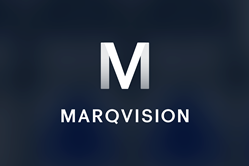 MarqVision Wins Prestigious 2022 LVMH Innovation Award for Data and Artificial Intelligence
MarqVision's technology comes at a time when the global counterfeit market is exploding, as it is expected to grow another 50% this year to nearly $3 trillion in 2023.

LOS ANGELES and PARIS (PRWEB)
June 27, 2022
MarkVisionan AI-powered next-generation IP protection platform, today announced that it has been the recipient of a coveted Innovation Award 2022 of LVMH Moet Hennessy Louis Vuitton (LVMH). The company was recognized in the Data and Artificial Intelligence Special Mention category at this year's Viva Technology show in Paris, which took place June 15-18. As a winner, MarqVision was invited to join the LVMH Acceleration Program, The House of startupsat the Station F incubator.
For six years, the LVMH Innovation Awards program has been one of the highlights of the Viva Technology show, which itself has become an unmissable event in the global innovation ecosystem. Through its participation, LVMH recognizes the need to support entrepreneurship and innovation in order to build a better future for all. It also demonstrates that its own success is partly due to the ongoing dialogue between its 75 Houses and the world of startups, a constant source of creativity.
MarqVision's technology comes at a time when the global counterfeit market is exploding, as it is expected to grow another 50% this year to nearly $3 trillion in 2023. The company's technology enables effective elimination of end-to-end counterfeits by automating the traditional anti-counterfeiting process. Its proprietary AI models detect counterfeits with over 95% accuracy and suppress large-scale counterfeit sales.
MarqVision was one of over 950 startups to apply for the 2022 Innovation Awards, and nominations were received from 75 countries. A total of 21 startups from 10 different countries were selected as finalists, reflecting in particular their ability to improve customer experience across different dimensions.
"It's such an honor to receive an Innovation Award in the Data and Artificial Intelligence category, considering the incredible companies that participated this year," said DK Lee, co-founder and CBO of MarqVision. "We are delighted that MarqVision has been recognized for developing first-of-its-kind technology to solve the massive global problem of intellectual property counterfeiting and theft. Our platform uniquely exists to protect human creativity and innovation in today's digital world, which is perfectly aligned with LVMH's vision for the Innovation Awards.

Three of the LVMH Maisons have already chosen MarqVision as their brand protection provider.
"At LVMH, innovation is our driving force. This is what allows us to constantly increase the attractiveness of our House's products and services. The finalists of the 2022 Innovation Trophy will bring us their ability to nurture the encounter between luxury and technology all the more as their entrepreneurial spirit joins and inspires ours," said Bernard Arnault, CEO of LVMH.
About the LVMH Innovation Prize

The LVMH Innovation Award was created in 2017 to reward promising start-ups from around the world. The award affirms the importance of new ideas that resonate with the group's core values ​​of excellence, creativity, innovation and entrepreneurship. Every year, hundreds of startups apply to be chosen as finalists and invited to be part of the LVMH Lab at the Viva Technology show in Paris which brings together game changers driving digital transformation around the world.
About MarkVision

MarkVision helps global brands identify and remove counterfeits from over 1,500 online marketplaces around the world. Counterfeiting is a massive and growing threat worldwide, and MarqVision is on a mission to protect creativity and innovation with technology that enables brands to automatically monitor and protect their IP addresses. Harnessing image recognition and natural language processing, this AI-powered SaaS makes counterfeit removal faster than ever. Founded in 2020 by Harvard law graduates and backed by Softbank and Y Combinator, MarqVision offers the next evolution in brand protection for businesses worldwide. Learn more: http://www.marqvision.com.
Share the article on social networks or by e-mail: