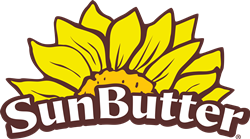 SunButter's® New Chocolate SunButter® Launches in 450 Whole Foods Nationally and on Amazon
"SunButter® is proud to expand our presence with Whole Foods and Amazon, who share our core values ​​of making healthier, high-quality, sustainably produced foods accessible to everyone,"

FARGO, ND (PRWEB)
July 18, 2022
SunButter®, the innovative brand of powerful, delicious, healthy and better butters made from sunflower seeds, announces a nationwide rollout of its new Chocolate SunButter® in Whole Foods and on Amazon. Consumers can now purchase the new variety of SunButter's® Sunflower Butter at 450 Whole Foods stores across the United States and at Amazon's Nut Butter section.
"SunButter® is proud to expand our presence with Whole Foods and Amazon, who share our core values ​​of making healthier, high-quality, sustainably produced foods accessible to everyone," said Geri Tollefson, Director of Sales. retail at SunButter®. "We are grateful for Whole Foods' support of our growing sunflower butter portfolio and the trending plant-based food category."
SunButter's® new SunButter Chocolate® is a deliciously creamy blend of rich cocoa and flavorful sunflower butter that is pleasantly satisfying and nutritious. Made from sunflower seeds and a few simple ingredients, the chocolate spread packs a mighty punch of 6g of plant-based protein, healthy fats and phytonutrients, and contains just 4g of sugar, or 80% less than other chocolate spreads. Like all SunButter® varieties, Chocolate SunButter® is free from major allergens, palm oil free, dairy free and certified non-GMO, gluten-free and kosher.
SunButter® is deeply rooted in sustainability starting with sunflowers, which are drought tolerant, environmentally friendly and use fewer gallons of irrigation water per 1 lb. jars than other nut and seed spreads. The brand sources sunflower seeds locally and globally from carefully selected growers and suppliers, free of peanuts and tree nuts. SunButter® is made using sustainable processes at its North Dakota facility, also completely free of major food allergens, and products are packaged in #1 BPA-free recyclable PETE plastic jars, pouches and cups.
SunButter® pioneered plant-based butter innovation in 2003 to meet consumer demand for healthier, tastier, safer and more sustainable spreads. With a total of 11 jar and single-serve product SKUs, including Creamy, Crunchy, Natural, Organic, No Sugar Added, and now Chocolate, SunButter® continues to deliver on its promise of bringing sunshine® to everyone.
For more information on Chocolate SunButter® Jars, On The Go® Chocolate SunButter® 10 Sachet Packs and all SunButter® products, visit http://www.sunbutter.com.
About SunButter®: SunButter® is committed to spreading goodness, pure and simple, with sunflower seed butters that are healthier, tastier, safer and more sustainable for our families and our planet. SunButter® combines a few simple ingredients for healthy, good-for-you sunflower butters with a unique sweet and salty taste. Packed with satisfying plant-based protein and free of major allergens, SunButter® products contain less sugar and more vitamins and minerals than most nut butters. The company is headquartered in Fargo, ND, where all products are sustainably produced in an allergen-free facility. For more information, visit http://www.sunbutter.com or log on to Facebook; instagram; Youtube; ICT Tac; Twitter; pinterest; LinkedIn at #spreadsomesun.
Share the article on social networks or by e-mail: