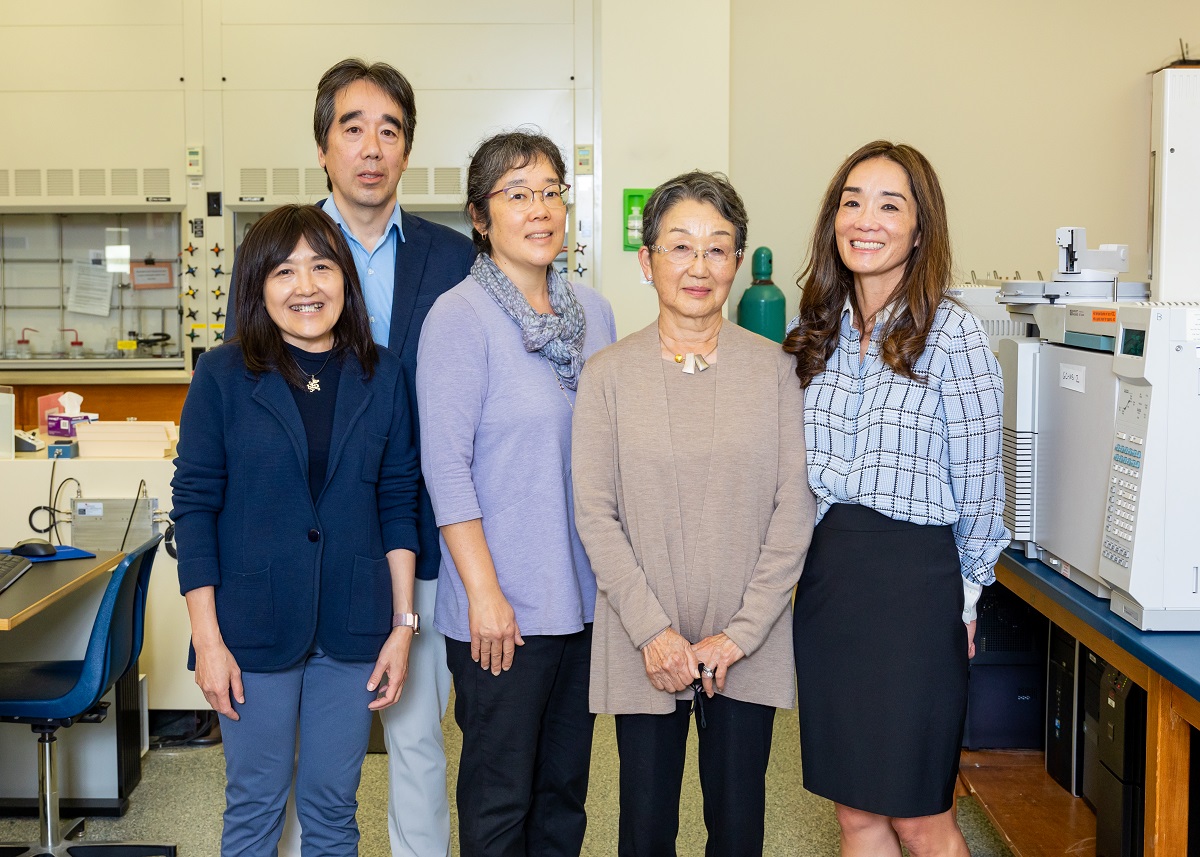 The Harper community inspired the Shida family's donation: Harper College
INSPIRE is an apt name for the Harper College Educational Foundation's new $30 million scholarship fundraising campaign. It shows how Harper's students, employees and community inspired the Shida family to donate $1 million to the foundation, creating a scholarship fund that will help so many students cope with their financial needs.
Mitsuzo and Kyoko Shida raised three children – Mina, Miho and Yuzo, now all adults – in North Barrington. When eldest daughter Mina Fey recalls growing up in the northwest suburbs of Chicago, she thinks of a nice place to grow up with a supportive community. She reflects on how Harper College was a major resource for this community.
"We were blessed with a great childhood, thanks to my parents, but also to the community," Fey said. "We appreciate what Harper is doing. Looking back, he was always there for us and the community where we grew up.
Mitsuzo and Kyoko had originally settled in Brooklyn after emigrating from Japan in the late 1950s so Mitsuzo could earn his doctorate. in polymer science. In the 1960s, plastics were a frontier in consumer science. Mitsuzo's work in this field moved the family to the Chicago area where, as a scientist, he created polymer applications for packaging that we now take for granted, including adhesives for plastic films in various products. of consumption. He has accumulated more than 50 patents.
Fey says she didn't fully appreciate her dad's innovations growing up – "He was just a good, strict dad." After Mitsuzo passed away a few years ago, Kyoko and her children sought to give back to the community that had given them so much. Harper was an obvious choice.
Although neither of the Shida children attended Harper full-time, Fey took a course during a summer residency at the University of Illinois at Urbana-Champaign and her sister Miho volunteered in art- therapy with disabled adults in college.
"It's pretty amazing that one school can meet so many different needs for so many different people," Fey said, referring to the number of educational pathways and resources available at Harper. "We thought, 'What better way to give back than to give to a place that gives back to the community?'
That's why Kyoko and her children created the Shida Family Scholarship to help students in dire financial need. In honor of the family's generosity and Mitsuzo's scientific contributions, Harper will name Building Z the Shida Family Science Building. The family came to campus last fall and Fey said she was inspired by Harper's passionate faculty and staff as well as the excellent facilities.
The Shida Family Scholarship was also designed to encourage applicants who are ineligible for federal aid due to their citizenship status, an important detail for Miho due to her nonprofit work with Latinx youth. . Additionally, the scholarship gives preference to those who demonstrate community involvement.
"Education and effort are core values ​​that have been instilled in our family," Fey said. "These students face such adversity in their lives, but they want to rise above that adversity to try to improve themselves. We think that deserves recognition.
The Harper College Educational Foundation has launched the $30 million INSPIRE Scholarship Campaign to raise scholarship funds for Harper students to minimize financial barriers to a Harper College education, expand access at Harper and beyond and to support career development. Your donations will inspire Harper students by giving them the opportunity to realize their dreams and change their lives. Learn more about INSPIRE.