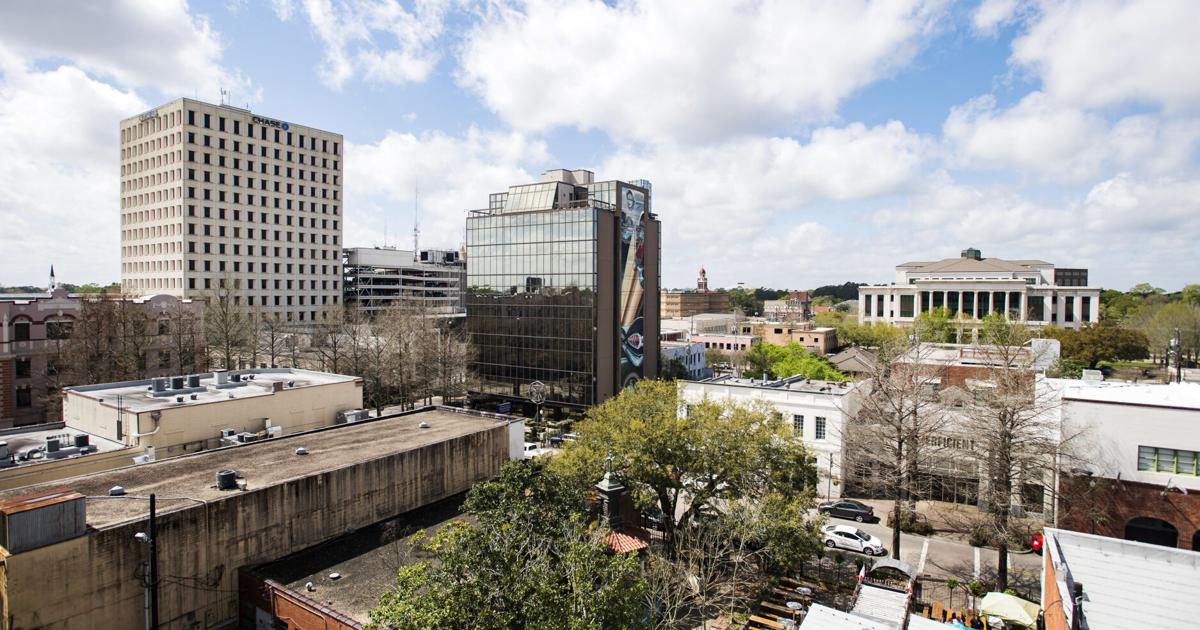 Weak Gulf of Mexico activity could hamper Lafayette's economy, but job gains loom | Company
The Lafayette area could gain 5,300 jobs over the next two years, but the region's economy is expected to be dampened by slow drilling activity in the Gulf of Mexico, according to the Louisiana Economic Forecast, an annual report released by economist Loren Scott.
Scott's report was unveiled Tuesday at the Louisiana Business Symposium, an annual business conference in Baton Rouge hosted by the Greater Baton Rouge Business Report.
The report projects the Lafayette area will gain 1,200 jobs (0.6%) in 2023 and 4,100 jobs (2%) in 2024, tied with Baton Rouge for fourth among Louisiana metros for 2024.
The region's recovery has been steady since COVID-induced shutdowns wreaked havoc on the economy more than two years ago. Lafayette has recovered 81% of jobs lost in 2020, but still sits about 4,000 jobs below its pre-pandemic peak.
However, the outlook for the state's oil and gas industry is uncertain to say the least. Lafayette is the second most oil-dependent economy in the state of Louisiana.
Even though oil could hover around $80 a barrel over the next two years – up from $120 in June, but well off prices below $20 in 2020 – the report says "antagonism" amid efforts the Biden administration's move to cleaner energy will keep oil production below pre-pandemic levels. Scott, at the Louisiana Business Symposium on Tuesday, added that he does not expect a lease sale to occur in the Gulf in 2023.
The report notes that the number of oil and gas exploration rigs in the Gulf of Mexico has remained low, despite higher than usual oil prices this year, as pressure from the White House deterred companies to drill. Fifteen platforms were active on Friday, compared to 56 in September 2014.
While the report does not present the total number of oil and gas jobs in Louisiana, it does indicate that the economies of Lafayette and Houma-Thibodaux will be weighed down by the slowdown in Gulf drilling activity.
Meanwhile, natural gas prices are expected to remain around $8 per million British thermal units in 2023, amid strong demand for US liquefied natural gas in Europe, before falling to around $5 in 2024. This could cause more pain for Louisiana's industrial and power generation sectors, both of which rely heavily on natural gas.
If oil and gas exploration in the Gulf remains minimal, exploration companies and the businesses that support them could suffer.
"As the economy vessel known as the Lafayette MSA Economy moves forward, it will drag an anchor," the report said. "That anchor is the Gulf of Mexico."
It's not all catastrophic for the Acadiana economy. The region still has a diverse employer base that includes Acadian Ambulance, Stuller Inc., LHC Group, ASAP (formerly Waitr), and the University of Louisiana at Lafayette, among others.
In addition, a host of economic development projects are on the horizon. Ochsner is building a $94 million tower on its Lafayette campus, Delta Biofuels is working on a $70 million biomass pellet plant near Jeanerette, and Supreme Rice will spend $16.2 million expanding its facilities ready-to-eat products.
The $58 million dredging project for the Acadia Gulf of Mexico approach channel is expected to be a boon for the Port of Iberia, according to the report. The project will allow larger vessels to barge out of port, boosting Southwest Louisiana's booming liquefied natural gas export industry.
Chart Industries, which makes "cold boxes" for LNG transportation, wants to double its footprint at the Port of Iberia, and Baton Rouge-based Turner Industries has moved to a 95-acre site at the port in anticipation of a greatest demand for modular construction there. .
Of all Louisiana metros, Lake Charles leads the pack with a projected growth rate of 4.4% in 2024, followed by Shreveport (2.2%) and Houma (2.1%). Lake Charles is still 57% below its pre-COVID-19 employment levels due to the multitude of hurricanes and weather events of the past two years, but standby liquefied natural gas facilities are expected to boost employment. economy of the region.
Statewide, Louisiana is expected to gain a modest 14,300 jobs next year and 30,800 the following year, a growth rate of 1.6% in 2024 that will be largely driven by industrial construction, new healthcare facilities, new Amazon fulfillment centers and casino expansion projects.
However, the state's workforce is still about 38,000 jobs below its pre-COVID-19 peak, a 32% deficit topped only by Alaska (59%) and the District of Columbia (52%).
The New Orleans area could see gains of 3,600 jobs in 2023 and 8,600 jobs in 2024, largely from industrial construction. However, the area has recovered 61% of the 112,000 jobs it has lost since the pandemic began, and lagging tourism continues to dampen the city's economy.
In Baton Rouge, the pending industrial construction boom and the opening of a massive Amazon facility are expected to boost jobs in the region of 12,400 over the next two years.
For rural Louisiana, the outlook is much more negative. Driven by emigration, rural areas of the state are projected to lose 1,000 jobs in 2023 and 1,700 jobs in 2024, a decline of 0.8%.